Need a last-minute corporate gift idea? Consider a branded e-gift.
Gift-giving in the business world is often more an attempt to engage with clients, customers, and worthy workers than in spreading holiday cheer.
If you still have not settled on an ideal gift to meet your professional gifting needs this shopping season, sending management platform Sendoso offers what could be an ideal solution.
Distributing quality e-gifts to employees, partners, and prospects can help ease the stress of finding the perfect corporate gift over the holidays.
A global gifting survey found that most recipients want practical gifts from local, minority-owned, or small businesses. Sendoso on Aug. 29 announced the availability of Sendoso Express, a limited-time e-gift offering that meets the criteria survey respondents said they prefer when evaluating gifts from their significant corporate others.
Big Brand Offerings
The Sendoso platform provides a diverse marketplace of e-gifts, virtual experiences, and select items from globally recognized brands, including Amazon, Apple, Instacart, Starbucks, and Uber Eats.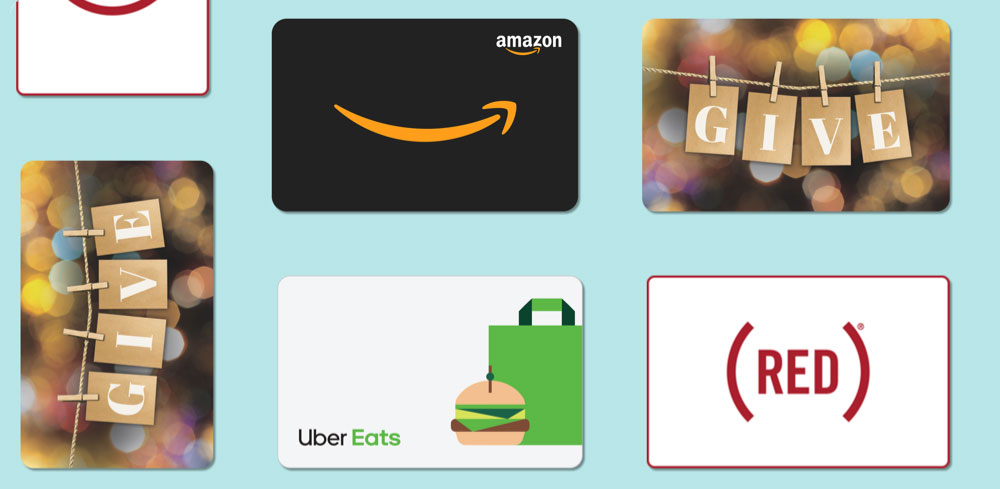 Image Credit: Sendoso
---
Sendoso Express, the company's first free offering, requires no contracts, subscriptions, or user fees. The program enables small and medium-sized businesses to make an impression, open doors, and add that extra special touch to any communication over the holidays and beyond by instantly sending e-gifts.
Given the current economic climate, many SMBs are facing tighter budgets, according to Sendoso CEO Kris Rudeegraap. Yet tremendous pressure exists to drive more revenue and deliver ROI from marketing and sales investments.
Sendoso Express is a freemium, self-service plan that enables businesses to make meaningful connections over the holidays, he added.
Karen Steele, chief marketing advisor at Sendoso, told the E-Commerce Times, "We are launching it right before the holidays because it is a really popular time for people to do a lot of this kind of gift spending. So, the customer will get, at no cost for using our platform, a selection of e-gifts."
Conscientious Gift Giving
Sendoso's 2022 shopper survey released on Nov. 2 revealed the wish list of over 1,200 respondents. Organizations that take the results to heart can grow their pipeline with a simple e-gift that opens doors to new conversations.
Survey results revealed that more than two-thirds of respondents want gifts that support small businesses, and an equally large contingent of shoppers (63%) prefer perks that sustain local merchants.
Recipients care about the source of their products, including if the gifts are from organizations that support good causes and align with their values. The results further found that recipients increasingly value sustainability.
While the U.S. saw a slight shift over time, researchers found a more drastic draw toward sustainably manufactured gifts in the U.K., from 36% to 59%, and Ireland, from 36% to 61% over the past two years.
Other results show:
58% of recipients would like gifts from minority-owned businesses;
23% want something practical; and
20% would like a gift card that can be used anywhere.
Corporate Givebacks
Meeting customers' needs through gift-giving might well become a gift that keeps giving — back to the favored company. Of those who received a corporate gift over the past two years, 83% said it made them feel closer to the company that sent it.
Research suggests that, even as companies face economic uncertainty, corporate gifting remains a vital tool to connect with other businesses and support smaller or minority-owned businesses that may be experiencing financial difficulties themselves, according to Sendoso.
Corporate gifting creates another avenue for people to connect professionally, and it adds a personal component to make that specific touchpoint one of meaning and value, noted Rudeegraap.
"What we are seeing now more than ever is that people not only crave connection but in the sending market, what and where you give from has an impact as well," he added.
Nearly 24% of respondents indicated that a surprise gift was most likely to build a connection, followed by something practical (23%) or a gift card they could use anywhere (20%).
Engaging Prospects
Interested businesses only need to provide a valid corporate email address and enter a credit card for e-gift purchases to get started. There are no contracts or subscription commitments.
"By providing them access to Sendoso Express at no charge, we are confident they will experience the same convenience and instant ROI that thousands of companies have already realized with Sendoso," offered Rudeegraap.
In addition to engaging targeted accounts with e-gifts that attract customers, boost engagement, and drive campaign success, Sendoso Express can also help drive event attendance. Companies can always reward employees, build customer loyalty, improve onboarding experiences, and diffuse tough situations with a free e-gifting strategy, according to Sendoso.
The holidays are a time for bringing people together, which is one of the company's priorities.
"An e-gift may seem like a small gesture, but it has the potential to make a significant impact on your clients, new business prospects, and employees as well as your company's brand within the industry," Rudeegraap reasoned.
Beyond the Holidays
This e-gift card free access to the Sendoso platform is not for general consumers. It is strictly for organizations and businesses, emphasized Steele.
"We are positioning this for businesses, but obviously, it is a longer-term play for us. We think this is going to get a lot of traction. Because some people just want to do something really simple," she added. "We think there's a real demand for that."