Small and mid-sized businesses (SMBs) in the e-commerce space have long struggled to compete with the might of retail giants. Now, generative AI is emerging as a cost-effective solution that could level the playing field.
Despite voicing their needs, SMBs have struggled to find adequate support, according to Mikel Lindsaar, CEO and founder of StoreConnect, an e-commerce AppExchange package for Salesforce.
Integrating generative AI into current products and services could prove to be a vital first step for SMBs so they can offer personalized products and services that cater specifically to individual client preferences.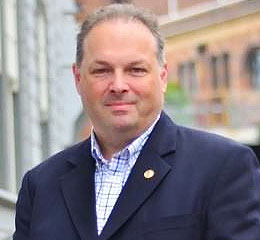 Retailers can use generative AI to create a dynamic marketing plan and tailored ad messaging for different customer segments. For example, business owners might quickly produce a cinematic promotional video using AI imaging and video generation tools without the need for deep technical expertise.
As they gain more comfort with these capabilities, SMBs can use e-commerce platforms with more advanced tools, such as CRM integration and campaign management systems, that tackle a wider array of challenges small businesses face.
AI technologies were previously dominant only in large global companies. Today, they are making their way downstream to SMBs, becoming increasingly accessible to smaller businesses, Lindsaar noted.
"Because SMBs operate on a thin margin, any percentage increase in efficiency means more money is available for expansion and profit. AI can help give that margin," he told The E-Commerce Times.
Gen AI Integration No DIY Process
A recent study revealed that a staggering 97% of global executives believe AI foundation models will revolutionize how they make data connections. This advancement in AI tech will significantly alter how they use the tool.
Their biggest problem with AI right now is that getting it running is a complex process requiring a lot of computing power and training data. Smaller companies also face the challenge of fragmented data and limited AI capabilities, Lindsaar observed.
"AI is only as good as the training data it is fed. So building your own AI is just a non-starter for almost all SMBs," he added.
On top of this, the market is flooded with the snake oil promises of "just use this tool and all your problems will be solved" from get-rich-quick operators hoping to jump on the AI hype wave, Lindsaar warned.
In essence, that is what his company helps businesses achieve. AI will help pick up a lot of the drudgery associated with e-commerce. For example, spending hours creating compelling text on products or changing what is on the homepage in response to consumer trends.
StoreConnect's service is built on top of Salesforce CRM and takes advantage of the extensive AI tools that Salesforce already built into the platform, such as Sales GPT and Service GPT. That helps smaller companies to streamline multiple systems into a single source to assist SMBs in achieving their AI objectives.
AI for SMBs Filled With Challenges
One of the biggest challenges for smaller businesses considering AI adoption is finding tools they can integrate into their current business workflow without upending everything. SMBs traditionally lack a lot of time or money to just throw at a problem and hope for the best, according to Lindsaar.
Other challenges that SMBs face encompass the difficulty of finding and retaining skilled AI professionals and ensuring the availability of high-quality data for AI training.
In addition to these challenges, SMBs must address ethical considerations, data privacy, and algorithmic biases while managing the transitioning of workflows and garnering employee acceptance of AI technologies.
"Navigating AI-related regulations and industry standards is of utmost importance for responsible AI usage," Lindsaar cautioned.
Despite the immense potential of AI, SMBs encounter numerous obstacles that necessitate meticulous planning and impeccable execution to achieve successful integration. However, he countered that SMBs could overcome them by streamlining operations and adopting a unified platform to leverage AI, optimize sales, and achieve substantial growth.
Approach AI Marketing Hype Smartly
"I think SMBs need to approach this AI hype intelligently. Like anything, if it seems too good to be true, it probably is. AI will not just replace every role in your business, but you should be starting to work out how you can embrace it," he urged.
Larger companies are doing the hard work so smaller ones can start using AI in their businesses. Salesforce, as an example, has AI tools that help generate email replies based on the history you have with a client.
"The important thing, though, is to use these replies as usually good drafts and never just assume they are perfect," he suggested.
New Tech Takes Time To Fine-Tune
AI is so new that Lindsaar does not think any SMBs are missing the advantages yet. However, he sees a massive push worldwide to use these tools to speed up customer communications and handle day-to-day tasks.
"The truth is, though, AI as it currently stands is not AI. It is ML [machine learning], and really, the AI that business owners see is just a computer trying to predict the most likely response to a given question," he mused.
These responses can be wildly off if the data the computer is trained on is inaccurate. Or, to put it another way, there is nothing intelligent about the current AI tools, he added.
Lindsaar believes that, ultimately, small business owners will have no choice but to adopt one or more forms of AI. He contends they risk being left behind in the AI revolution if they do not make such adjustments.
Fundamentally, however, AI will not replace entire businesses. Someone will still need to build the house, design the clothes, or decide which products to buy and sell, he added.
"But AI can help in all these matters by coming up with generative ideas that then can be modified and tweaked into something incredible. The key thing to remember is that AI is, despite the name, not intelligent, even though sometimes it seems to be," he observed.
Studying the AI Factor
A recent Accenture report found that the retail industry is on the precipice of major disruption as the line between physical and digital shopping blurs and retailers race to meet heightened shopper expectations. It also sheds light on how retailers are viewing the need for gen AI.
Lindsaar acknowledged the accuracy of the Accenture report and noted that he could be included in the 97% of global executives who believe AI foundation models will revolutionize the way data connections are made, significantly altering how they use the tool.
Salesforce on Friday released its own report showing that one in six shoppers have used generative AI for purchase inspiration.
"We are currently in a phase of the adoption cycle where most organizations are beginning to explore by utilizing pre-existing foundation models. The greatest potential lies in the customization and fine-tuning of these models using their own unique data to address their specific needs effectively," Lindsaar asserted about the significance of both reports.
The gen AI race is driving the downward trickle to SMBs. Large segments of the shopper population have expressed interest in exploring generative AI's usefulness for shopping, and retailers are evaluating the role AI will play in customer engagement and operation.
Basic AI Starting Points for SMBs
SMBs should try to use AI to help them deliver even more personalized service to their customers. Big e-commerce giants cannot provide personalized service at scale without feeling hollow, according to Lindsaar.
"SMBs can and will always provide this to their customers much more effectively than the giants of the industry, and so, this is their competitive strength, use AI to enhance it," he said.
The biggest takeaway about AI use by SMBs is that businesses need to start thinking about AI at a foundational level, suggested Lindsaar. Then work on the problem of how they can use AI to deliver enhancements to their business operations.
"This is why picking your battles makes sense. Get an incremental improvement to your sales flow by working with a larger provider who has already done the foundational work to improve your sales flow or service flow, or use AI to generate a first draft of your marketing copy. Things like this are how an SMB can overcome the challenges," he said.
AI interfaces with CRM will improve customer engagement and conversion rates for e-commerce SMBs in three ways:
Monitoring customer trends and adjusting the content on various pages through predictive personalization of the site will better provide the information or products the customer most likely wants;
AI will provide simpler and more accurate access to information when customers talk with the product support team; and
help to generate and improve the overall content on the site itself.
These functions demonstrate how AI is precisely built for these types of tasks, enabling e-commerce SMBs to leverage the power of artificial intelligence in various aspects of their operations, from marketing to customer support.